I am so excited to share this latest addition to the Tween Room with you! I had so much fun doing it.
LOL! Just kidding. This one has many more makovers left in her before she ends up at Goodwill....
In the sixteen years since I bought her as a raw pine corner cabinet, she has changed from Lilac, to dark brown stain, to white.
Now she was ready for something really different.
Of course, the first thing that went on, was the zebra stripes on the sides.
...and the black stripes around the doors.
I put pink stripes with the black, and added some of the same wrapping paper that I used on the desk, with Modge Podge.
Added dots for the inside of the top, and a smaller zebra stencil for the top front.
Wild enough for you?......
The room is done and will be revealed shortly.
Have a wonderful Saturday!
Joining: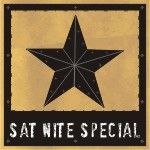 Thrilling Thursday at Paisley Passions